Rent To Own – Your Questions Answered
[the_ad id="4460″]When talking to those who rent their homes, some feel uncomfortable with their monthly payments, thinking that it's money down the drain because they're spending on a home that's not entirely their own. Some renters don't feel secure or stable in their homes, thinking that they're at the mercy of their leasor.Rent-to-own payment terms sound like a good middle ground. There's a feeling that your rent money is going to something you'll eventually benefit from, and there's that sense of ownership. We talked to a few homeowners who opted for the rent-to-own payment terms, and what questions you must ask yourself and your leasor before anything else:[the_ad id="3380″]1. Will this be in this location for the next 10 years?Think of the proximity of your future home to your place of work, or if you have children, if the schools around the area are where you're looking into for them in the future. Jan, a lawyer and entrepreneur living in a rent-to-own condominium unit in Mandaluyong, chose their home because of its location. "I needed something accessible to all Courts and my office then in Ortigas. It looked safe enough. Think long term from the start. Think of your needs in 10 years, because you don't really get to move out in five." If you're going to plant your roots somewhere, make sure that you'll be there for the long haul.2. Is the agent or specialist really connected with the seller or developer? It may be stating the obvious, but it won't hurt to ask or do a little research about your agent or specialist's background or credentials. You've definitely heard of those "fly by night" realtors—don't be victimized by one of them.

3. What are the terms of rent-to-own? Isa Isip-de Jesus, a Real Estate Broker from Greenmovers Group, says, "The terms of rent-to-own should be clear to both parties to avoid legal conflicts in the future. The buyer and seller should be aware of the The Rental Reform Act of 2002, to avoid violations in the terms of the rent-to-own contracts."

[the_ad id="4460″]

4. Can I adjust the payment scheme so I can easily afford it? De Jesus says, "Most rent-to-own properties have higher rates than mortgage, so you end up spending more for property." So, take a good hard look at your finances first. The monthly payment you'll be making must be an extra amount that you already have every month. Don't think that you can magically save or scour up the cash every month if you don't already have those saving skills in place prior to your purchase. Stanley, a lawyer who is doing a rent-to-own payment option for a condominium unit in BGC, chose to do so because of its good value for money. "The unit was offered with 0% interest. The total purchase price was merely divided by 120 months, equivalent to 10 years."

Jan adds that they opted for the rent-to-own because of their cash flow. "It was a manageable risk to take, until we were ready. We also bought it early in our careers, thus our credit standing was not so good yet. Ask also if in the event that your bank loan is not enough, if the broker will be willing to extend the monthly installment portion."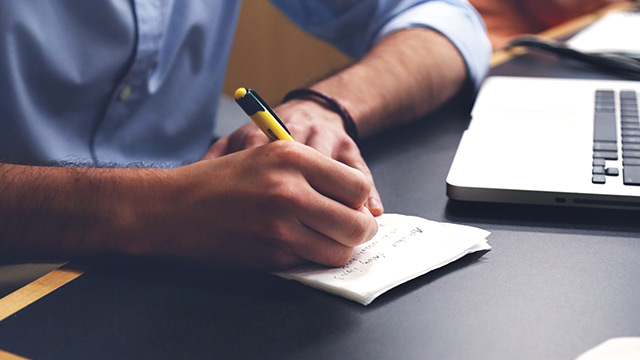 5. Can I renovate or improve the property? If the property is still being built, ask if you can change the layout according to your preference—maybe make the bedroom bigger, or break down a wall?
6. What maintenance measures are taken in the property? For those looking into living in a condominium, keeping your unit safe from fire or flooding is a shared responsibility between the homeowner and the building administration—make sure to exercise your right as a homeowner and ask for the repairs you need. Jan says, "In hindsight, one of the questions I should have asked my agent was how often will the admin or developer do waterproofing. I realized waterproofing is not a one-time thing, because the building moves so there is much wear and tear.
[the_ad id="3380″]
7. Are there other fees that need to be paid at the end of the lease period? Stanley says to take note also of the conversion fee that's payable at the end of your lease period, in order to transfer the property to the name of the rent-to-own homeowner.
8. What paperwork or legal documents need to be turned over to you once the lease is done? Remember to keep all your official receipts for the payments you'll be making throughout the payment period, and most importantly, your Transfer Certificate of Title or TCT, must be under your name.